Here are pictures from my Dead On Target testing: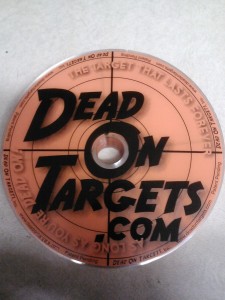 The pack of 20 all spread out. They are 4.69 inches across and .024 inches.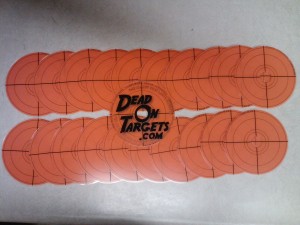 As you can see, they are pretty flexible.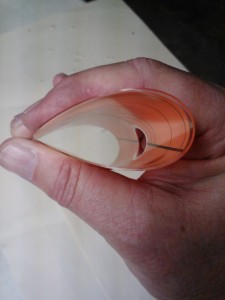 Head shot with .223/55 grains/100 yards.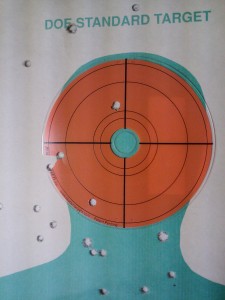 Center mass with 7.62x54r/182 grains/at 100 yards.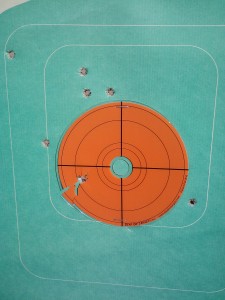 More .223′s/55 grain/Remington steel case/at 100 yards.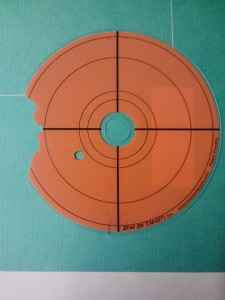 This target will see more range time. The slight damage was done with a .25 Auto/50 grains/at 15 yards.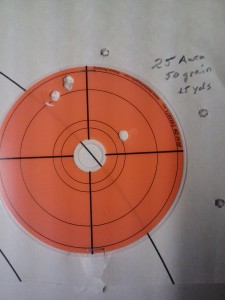 This damage was caused by a .45 auto/230 grains/at 15 yards. As you can see this target is wasted, but that was my intention.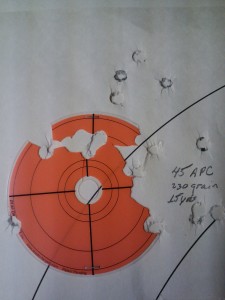 As you can see by the above pictures, these targets will last a long time if you are Dead On. Even with off center shots, they would still be useful another day.
All in all, I was pleased with them. The only problem you will have is, without a scope, the front post on your iron sights will cover the target at 100 yards. That was a small problem and did not stop me from putting rounds on target.
These targets were stapled in place and the staples did not split or crack the target. At only $7.99 a pack, I would have no problem picking up a pack or two.
That ends this test. Hope you enjoyed reading it.
Have a blessed day, I certainly am
SSG Nasty